(2007-10-09): Currently new account requests will be delayed until we can get our hosting upgraded.
You can still send in a request but we won't be processing it until hosting is upgraded.
This is probably the most asked question about AnimeBlogger.net, and it's largely because we've never really advertised the fact that we offer free hosting for anime/manga blogs. When I first started the site Matthew did mention the free hosting in a post on his blog, but that's it, until now at least.

In a lot of ways it's the worst kept secret in the anime/manga blogging community because it has been mentioned on our Forums several times, for example in this thread. When anime/manga bloggers report needing new hosting you'll often see people recommend they talk to me, for example this entry at Hige vs Otaku. I'll also respond to such posts and offer hosting if I see them, but I don't always see them before the hosting situation has been resolved. So how do you get a blog with AnimeBlogger.net?
Currently the only way to get a blog with AnimeBlogger.net is to E-mail me and ask for one. (Note: you will need to remove the obviously extra text from the address before you can send.) Most people who ask me for hosting have found out that we offer it by the forum route, although there are also a few referred to me by someone we already host and a few I contacted that had posted about needing new hosting. For now this will continue to be the only way to get a blog for a variety of reasons I'll get into in a moment.
The next question would be who can get a blog with AnimeBlogger.net? The answer is anyone as long as your blog is mainly about anime, manga or other subjects that are primarily associated with anime/manga fandom. (Jpop, Japanese or Otaku culture, etc.) We don't have any rules on being an established blogger already (most of the people we host weren't) although we are quite happy to setup accounts for established bloggers who want to move. Basically if you're interested in an AnimeBlogger.net blog you're probably going to pass the content test (you're going to want to blog on anime/manga/etc. anyway) and we'll be glad to setup an account for you. (Do note that we don't have a problem if you also post about things other than anime/manga/etc., like things going on in your life, as long as your blog is mainly about anime/manga/etc.)
One thing many people may not expect is that the process of setting up the blog on our end takes at least a few days. If we've had a lot of requests recently, or are busy with work/school/etc. it can take longer. Most of the process is done manually, combining a web-based control panel provided by my hosting provider and from the command line on the server itself. A large part of the delay is waiting for the updates to DNS (Domain Name Service) to propagate out through the Internet (this can take up to 48 hours) as there are two subdomains created for every blog (the actual blog's subdomain and one for the blog's database, both are unique to each blog). Another part of the delay is waiting for the log rotation on the server to get established so that we can add the blog to our custom log backup routine. (This is important for when we get all accounts setup with extended stats. Because we can't run the extended stats creation process on the shared web server, it has to be run off a Linux server located at my home. This server is not powerful enough to process all the logs for every account daily and needs to be replaced with a newer machine. I'll discuss this in more detail in a future post.)
For those that we host, we do have Terms of Service that each user must agree to. Currently users are not allowed to post pornography; are required to provide links to the main site, the forums and the Antenna; are not allowed to run ads or put affiliate links on their account without permission (with the exception of ads for registered charities); and of course are not allowed to use their account for any illegal purposes. Those are just the main highlights, all users are expected to know, and comply with, the full document. In the near future we'll be modifying our Terms of Service slightly, one of the key changes will be to make the donations link a required link. Most of the other changes will be to clarify existing sections (for example what do we mean by "an evident link").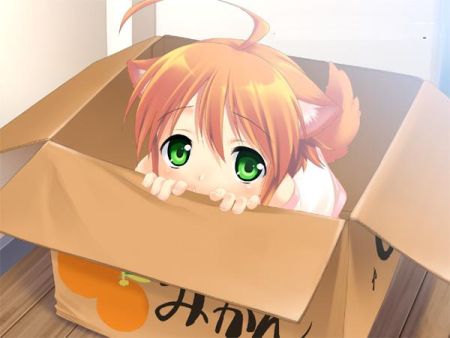 So why don't we more widely advertise that free hosting is available? Well at first we didn't because we wanted to get an automated process setup to create the accounts. Eventually it became obvious that fully automating this process isn't possible as some things must be done from the web panel manually. It's also become painfully obvious that any kind of link setup for creating accounts would get spammed horribly. (See my post about dealing with spam for an idea of the spam we deal with already.) Finally though, I think the process we have now is better in some ways. How many sites that you sign up with do you get to talk to the owner? Our users are used to contacting me personally when they have a problem, whether by E-mail, on the forums or on our IRC channel (for the record E-mail's the best way to contact me).
There actually is one last factor in why we haven't widely advertised our free hosting, and that is that we have a limit on the number of accounts we can add with our current hosting plan. While we're in no danger of hitting that threshold yet, we're roughly 30% of the way to it. Once we reach that threshold we will likely have to move to dedicated hosting before we can start adding new accounts. Dedicated hosting will be considerably more expensive than our current hosting plan, and while it's something we see moving to in the future, right now we can't afford it. Even with our current modest hosting costs, the site doesn't manage to pay for itself through donations and affiliate sales. I'll be talking about this in more detail in a future post, so I'll leave it at that for now, except to say we greatly appreciate all the donations everyone make, and all purchases made through our affiliate links.

So now you know how to get a blog on AnimeBlogger.net. Feel free to share this info with others, and to direct them either to E-mail me or to this post. (Note: you will need to remove the obviously extra text from the address before you can send.) If we get near our threshold of users and have to stop giving out accounts I'll post to let everyone know this is the case as well as add an update to this post. For those interested in hosting you might want to read through our Terms of Service. Feel free to contact me if you have any questions about them, some of the language can be difficult to understand because it's a legal document. I can provide clarification on anything you're unsure of and do so in plain English instead of legalese.